Airline & Hotel Management Academy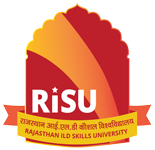 Affiliated to Rajasthan ILD Skill University (RISU) & NCVTE
Welcome To AHA India
Best Hotel Management & Aviation Institute In India
Welcome to AHA, Airline and Hotel Management Institute is a Premier Job Oriented Vocational Education Institute in India. Is affiliated with RISU since its inception in 2014, AHA has built several successful careers through its extensive network of centers across India, AHA continues to pioneer innovations across its preeminent professional courses in the fields of Hotel Management, Aviation, and Travel-Tourism.
A wide array of professional courses are crafted in time with the need of the time and profession. All courses are designed with extensive research and intensive consultation and industry experts. AHA also offers placement and internship assistance. Ahaian have opportunities to participate in a remarkable range of activities from academics, training, seminars, and workshops to an extraordinary range of co-curricular activities.
Our Branches
With an education is hospitality from AHA, You will have a diverse range of opportunities.
Courses We Offer
With an education is hospitality from AHA, You will have a diverse range of opportunities. AHA will be the student's bridge to industry and will provide exposure to leading restaurants, hotels and event planners.
One of the best ways to learn a job is by actually doing it, so a range of field education Placements are offered in all our programs. Our programs are well designed target oriented to ensure you get rich experience and are workplace efficient
Our Star Recruiters
Aha has set up a dedicated Placement Assistance Cell (PAC) in order to help its students get their dream jobs after course completion.
AHA Vantage
100% Job Placement Guarantee
Valid Government Degree eligible for Private and Government Job
Every Year One International Tour & Airport Training (Thailand/Dubai/Sri-Lanka/Singapore/Hong-Kong)
Spoken English and French/Arabic Language Classes.
Regular Airport & Industrial Visit
Includes Personality Development Sessions, Grooming sessions by Industry Experts, Grooming Kit, Classes, Galileo Software Certificate.
Include Physical Fitness Classes like GYM class, Swimming Class & Yoga Class, First Aid Training, Fire Safety Training
We provides 100% Guarnteed Foreign Internship & Placement.
More than 200+ students are placed in Foreign countries - Singapore, USA, Malaysia, Thailand, Dubai, Kuwait, Mauritius & Many more.
Our Progress
A Dependable Name in Hospitality & Aviation Training